Vie more related products, please kindly check: http://bitly.ws/4SHW

Product Introduction
Smoking Accessories Hookah Mouthpiece Toabcco Hookah Mouthpiece Tips Hookah Mouthpiece Filter Tips for E-Cigarettes
Shisha hookahs are a timeless choice for any hookah smoker-from the newcomer to the enthusiast, and everyone in between.
Shisha hookahs are designed with precise calculations. All the connectors are airtight and all tubes are of consistent diameters for perfect draw. During our product design we extensively use engineering software to test the airflow and run thermal simulations.










Hookah Bowl

Hookah Bowls is a high quality phunnel style Hoookah Bowl. Made with Anodized aluminum, and a silicon sleeve, it provides an easy to use and good smoking experience. Comes in two sizes: Regular holds 20-25g of shisha an Mini holds 10-15g.

Premium Stratus Heat Manager

Stratus Heat Manager is a device that regulates the transfer of heat from the hookah coals to the shisha tobacco.

With innovative locking mechanism the Stratus assists in safe movement of hot coals.

Hookah Hoses

Unique functionality allows to smoke multi-hose hookah with ability to purge and no need to cover open hose handle.

Hookah LED Light

LED Stand is used to bring more colors and excitement to hookah session.
Factory photos&Advantages
1.All metal parts are made from aluminum using CNC machining, sand blasting and anodizing.
2.All hookah parts are food grade
3.Aluminum is considered a premium material for hookah as it cannot rust and relatively light.
4.The water base is made from thick acrylic with extremely wide opening for easy cleaning
5.The hose is made from matte silicone with aluminum handle.
6.Every hookah is manually assembled and checked using multi-level quality control.
7.This hookah is extremely easy to clean with the warm water and soap. Due to anodized coating the downstem can be cleaned with rinse of warm water and would not contain flavors from previous sessions.
8. 100% inspection before shipment and all the vacuum status value is 0.04mpa







Operating procedures

1.In the process of processing, sand blasting, and oxidation, the flow box and the coating flow are used to prevent bumping.
2.After the processing , we will adopt Ultrasonic cleaning and drying, and then to inspect the appearance if there is flaws or defects,once found,will be selected.
3.After the blasting,we will inspect the appearance if there is flaws or defects as well as sandblasting uniformity.After the qualified, will install the protective boxwait to be oxidized.





Oxidation treatment

Oxidation is handled strictly in accordance with standard operating procedures. Will inspect if there any defects after completion.





Detecting vacuum value and Assembly

When detecting vacuum value,if shown as 0.04 mpa, is a qualified product.





Packing&Delivery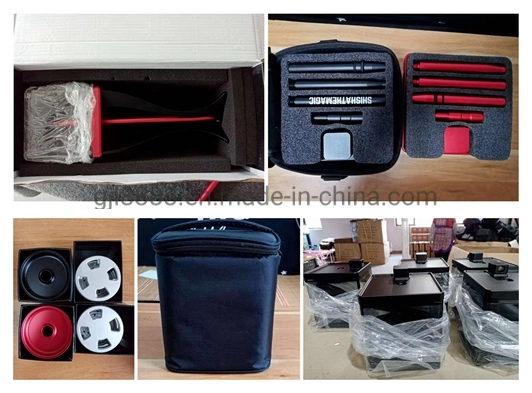 Application